Key takeaways:
Residents at long-term care institutions in Ontario can now receive visitors and participate in day programs if they are vaccinated.
Visitors who are five years old or older and have had at least two immunizations will be allowed to see residents starting February 21.
Residents in Ontario long-term care facilities can now have public visitors and participate in day programs, as long as they are vaccinated.
On Monday, further COVID- 19 public health restrictions were relaxed, allowing more individuals to visit residents of long-term care facilities. Before this change, only approved caregivers were allowed to visit Ontario institutions.
The provincial administration expanded the number of persons who may earn this title to four earlier this month.
Also read: The Ontario Police Watchdog is looking into the usage of horses
Residents will be permitted to see visitors starting February 21 if they are five years old or older and have had at least two vaccinations. It is not necessary to be labeled as a caretaker.
There are, however, some restrictions: only three persons, including caretakers, will be allowed to visit at a time.
According to the province, residents can also travel on day trips regardless of their immunization status. Daytime activities will resume, such as entertainment and outside personal care services.
Officials claimed that the number of people who may participate in those activities would be limited to ten.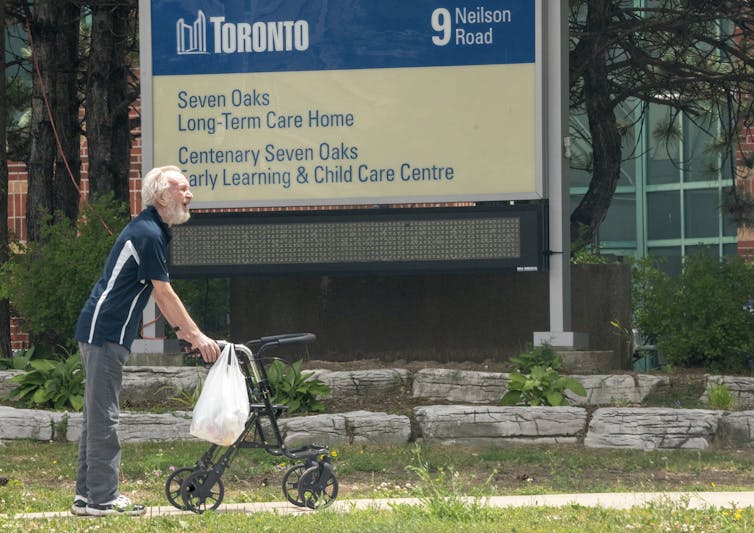 Residents who have taken three doses of the COVID-19 vaccination will be permitted to go for the night.
The majority of these limitations will be lifted on March 14. Visitors under five who have not yet been vaccinated will be permitted entry to long-term care facilities. At any given time, residents will view up to four persons.
Residents will also enjoy overnight social visits regardless of vaccination status.
Currently, there are no plans to reduce vaccination requirements for qualifying visitors, caregivers, or employees; however, this might change in the future. Caregivers at long-term care homes were previously notified that they needed to provide proof of vaccination or a medical exemption by February 22.
Source: CTV News
Get Canada and Ontario's top News, Market news, and other worldwide news only on Ontario Independent