Key Takeaways:
New legislation was passed late last month to improve consumer protections in Canada's banking sector.
The 30 million Canadians who use financial services now only have to wait 56 days for a bank to react to their complaints, as opposed to the previous 90 days.
According to a statement from the organization, Canadian banks must establish and maintain strong client connections.
Late last month, new regulations were enacted to strengthen consumer protections in Canada's banking sector. However, some activists claim the new measures don't go far enough.
According to Duff Conacher of Democracy Watch, a corporate accountability advocacy group, "these regulatory modifications are baby steps to improving things a little bit."
The Bank Act of Canada has undergone more than 60 changes, including reducing the time it takes to resolve complaints, implementing electronic notifications for low bank balances, and setting restrictions on how much you're liable for if your credit card is lost or stolen.
The law to upgrade the new standards were accepted by the Canadian government in 2018; however, the rules didn't take into effect until June 30, 2022, ten years after they were first proposed.
Also read: Ontario has most certainly entered a new COVID-19 wave driven by the BA.5 subvariant
A bank now has to respond to customer complaints in 56 days rather than 90 days, aiding the 30 million Canadians who use financial services.
Banks must advise consumers that going into overdraft or exceeding their credit limit could result in additional costs and cap their responsibility on lost or stolen credit cards at $50.
Banks are only allowed to provide goods and services that fit their customers' requirements anymore, following concerns that they were pushing pricey and unnecessary products on their customers.
Conacher claimed that banks had been promoting goods and services that would increase their profits.
According to whistleblower reports, banks were effectively upselling customers products they didn't need to increase profits, and this practice will now be outlawed, according to Conacher.
AOL News When Toronto contacted Canada's central banks, it was told to contact the Canadian Bankers Association.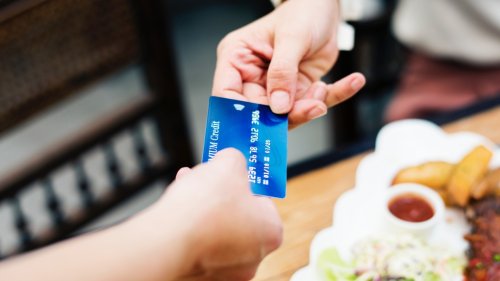 Building and sustaining solid customer relationships is crucial for Canadian banks, according to a statement from the group. Banks pay a lot of time, effort, and money, ensuring that consumers obtain goods and services suitable for them and for which they have given their approval.
"Banks are committed to upholding consumer protection laws. They have well-established codes that outline expectations for staff conduct, including ethics, integrity, and business practices. The Canadian Bankers Association and its members have always advocated a robust federal regulatory framework for customers.
Although it is good news for bank customers that they are only now responsible for $50 in case their credit card is lost or stolen, Conacher said banks can still claim the customer was negligent in protecting their credit card information and hold them accountable for fraud that has occurred.
According to Conacher, the bank may claim that the incident was your responsibility. In this case, you might be left to your own devices to suing the bank and doing all in your power to prevent them from withdrawing funds from your account to cover unauthorized credit card payments.
By the new regulations, banks must also establish a whistleblower program that will enable their staff to report issues that would otherwise go unnoticed.
Source: CTV news
Get Canada and Ontario's top News, Market news, and other worldwide news only on Ontario Independent